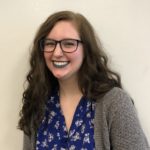 Emily Coy
General Manager
Hi! My name is Emily and I am the General Manager for Norse Code Radio. Originally from Louisville, I am a sophomore marketing major who has found a second home here at NKU. Willie Nelson said hi to me once, which I guess is pretty cool.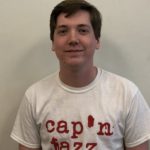 Jon Barnett
Program Director
Jon Barnett was born in the fiery pits of famous volcano, Mount Vesuvius, wearing a pair of Vans and a Joyce Manor T-Shirt. He was born with the idea that red tape and advertisements are both inherently evil, which is why he was attracted to the idea of Norse Code Radio. Barnett was promoted to the role of Program Director, in honor of NCR's former resident "Bad Boy": Nic Vitale. Barnett dedicates all of his work - including his show "JONAGE", where he plays Punk, Alternative, Indie, and Emo music on Monday nights @7 - to the memory of Vitale. May he live on forever in our hearts.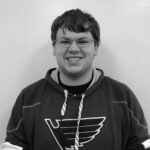 Alex Gray
Assistant Manager
Fall 2018-Spring 2019
Hometown: Georgetown, KY (Since I went to high school there. Moved a couple times.)
Major: Electronic Media and Broadcasting
Fun Fact: Has interviewed NASCAR drivers and had credentials to races.